Amazing Tips From Global Entrepreneurs about Building a Successful Business
---
---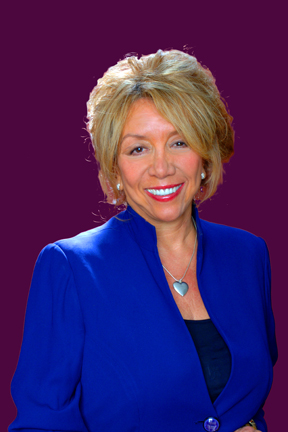 The world truly becomes your "oyster" when you have a global business. You don't have to be a giant. You just have to have a "little piece" of a market — which can grow into a large business — a conglomerate that can truly create riches for you. All businesses start small! All global Regions / countries have different economic cycles which they go through. so when you have expanded your markets globally, you will be covered no matter what happens. It does require that you get educated in global matters / markets — and this helps to keep you ahead of any potential competitors. Being a Global Entrepreneur keeps you being an "on-the-leading-edge innovator", which is key to keeping your niche.
Global entrepreneurship allows you to exercise and maintain your brain "plasticity" at its optimum. This helps to expand those neurological pathways that keeps your brain sharp and allows your eyes to be open and see new opportunities. A true entrepreneur is constantly looking for new ways of marketing, selling, managing/handling their teams, and creating new revenue streams. When you are dealing with people internationally, you automatically begin to learn new ways of doing business, expanding markets, and having the latest technologies. We began to "SMS" (texting) in the Asia Pacific region at least 7 years before it became popular in the States. Right now free communication Apps such as WeChat are used by nearly half a billion people in that region — it has now started to spread like wildfire in Mexico and other Latin countries — and most people in the States have no idea what WeChat is… So different markets have different contributions can make to each other. Start looking and be happily surprised on how you can stay ahead of the game by being a Global Entrepreneur!
Dame DC Cordova
CEO, Excellerated Business School® for Entrepreneurs / Money & You® Program
http://www.BSE2013.com
Value and Build Relationship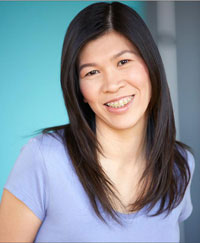 I realized one of the biggest contributors to my business growing globally is the people I know and got to know through my network. Through these individuals is how I learn more about a country and their ways of doing business than reading any written materials available. This is also where opportunities lie.
One simple tip I would like to share with you is take time to connect with people. I found out that by just taking the time to respond to an email or spend 15-30 mins on a call to get to know the individual and see how I can be of support to them, it has lead me to opportunities beyond my dreams and have brought me contacts that supported and grew my businesses both locally and globally. Value each contact and take time to build relationship, you never know where it might lead you to or WHO it might lead you to. Enjoy!

About Dr. Annie Lim
Dr. Annie Lim is a serial entrepreneur; a fun, brilliant and creative individual who lives to serve and touch the lives of others through coaching, training and transformational work.She runs several companies including Dr. Annie Lim International Inc. (http://www.drannielim.com), a training and coaching company, CEO of Ferret Card, Inc. (the largest mobile loyalty program company in Canada) and official promoter of Money & You program in Toronto (http://www.inspiredlifelearning.com). She is also the founder of the Women In Business World Summit event (http://www.wibws.com) debuting in March 2014. She has been featured on Bloomberg Television, various magazines, newspapers, TV stations and was recently awarded the International Women's Day Outstanding Service Award by Women's International Network, USA.
Annie is also the founder of L.I.F.E. (Learning Inspires Frees Empowers) Children Foundation to provide underprivileged children around the globe with better educational opportunities, and to support their growth as individuals and members of society.
Global Entrepreneur Tips from Gabriel Nossovitch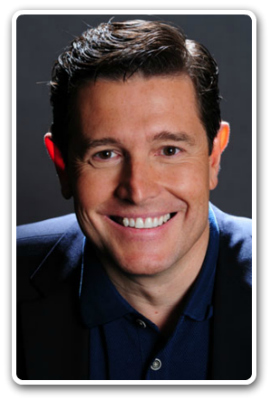 Successful Global Entrepreneurs must have strong intentionality, and yet show a deep willingness to listen with an open mind. As a Global Entrepreneur it is of utmost importance to "stay focused on your purpose" as you are bound to face unusual, unpredictable and challenging situations. It is equally as important to keep an open mind and to show flexibility. A global entrepreneur needs to be willing to adapt to different socioeconomic mores and political environments.
Being a global entrepreneur means that when someone tells you "in our country we are not used to that, and people will not accept that," you need to have the maturity to seriously consider the objections, but at the same time, stay connected with your intention to bring new possibilities into the culture. You remain clear that you purpose is to offer new opportunities regardless of whether or not they challenge the prevailing ways or traditional MOs.
I have learned that there is a beautiful balance that the Global Entrepreneur often must master. And that is the balance between: "the honoring of traditions and embracing the culture" and "the bringing of new, bold and fresh ideas." They need to be flexible yet have the will to assert their creativity through innovations that forward the common good.
About Gabriel Nossovitch
Gabriel Nossovitch is a successful Global Entrepreneur. He is the founder of several companies throughout Latin America and the United States: ArgentinaWorks SA, in Buenos Aires, ChileWorks SA, in Santiago, and Worldworks Mexico, in Mexico City. He is the co-founder of WorldWorks Inc. in the United States and the originator of The Nossovitch Group method, a successful training program for Executives operating in a global environment. These organizations offer leadership training and transformational education. They also sponsor large scale community service projects aimed at raising awareness in underprivileged populations in the Americas.
We may find out more about Mr. Nossovitch by visiting www.thenossovitchgroup.com and by downloading his world renown "Story-bored" Audio Program, a two hour transformational course, from his personal site www.gabrielnossovitch.com

Global Media Tip from Joe Vitale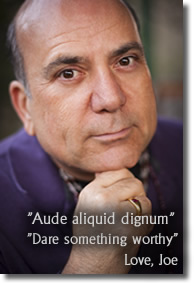 The media is literally starving for stories. They can supply you with traffic and prospects if you supply them with news. Don't send them ads; send them stories. Everyone in business has one or more story to tell, about how you got started, your motivation, your staff. Look for the human interest angle. Think like a reporter. Some of the greatest fortunes were made by people who befriended the media. Help them and they'll help you.
-Dr. Joe Vitale, author of "the Attract Factor"
and "There's A Customer Born Every Minute"
http://www.JoeVitale.com
Conscious Focused Action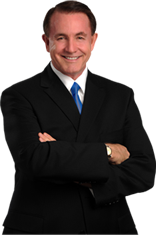 My formula for Creating Wealth and any level of business success you choose is "Conscious Focused Action". As simple as this sounds, most entrepreneurs fail to focus enough time at the conscious stage. This is the stage in which you clarify target results and why they are your priorities, options for the best strategies, white board what could go wrong and ways to avoid these, choose your team members and who your result will benefit. Only after you have a clear result, plan, and strategies can you choose the right actions to focus on and execute!
JV Crum III MBA, JD, MS Psy
CEO/Founder, Conscious Millionaire Institute, LLC
Author: Conscious Millionaire
National Speaker: Entrepreneur, Success, Youth Leadership
Making Mistakes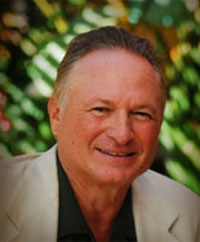 Everyone makes mistakes.The avoidance of making mistakes is not the key to creating a successful business. Dealing correctly with mistakes however is. When you make a mistake your focus must be on what action you should take to correct your mistake. You do not need to explain why you made the mistake and you do not need to apologize to other with more than an "I'm sorry" and then move on. Take responsibility and then take action. Before you know it your mistake will be forgotten.
William Gladstone, founder Waterside Productions Inc. and author of the bestselling novels The Twelve and the Power of the Twelve http://www.williamgladstone.org
Joe Sugarman on Trust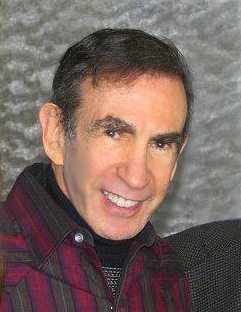 I have found that honesty is one of the most powerful marketing tools anybody can use. Your goal in any sales program is to build trust in your customers. I have found that being very open about the limitations of a product and avoiding all the advertising hype—all goes a towards building that trust in you and your product or service.
Joseph Sugarman, Chairman of the Board at BluBlocker Corporation
Entrepreneur, businessman, direct marketer and author with six books. He started several companies using the power of his pen and direct marketing to create multi-million dollar enterprises. His current company, BluBlocker Corporation is a sunglass marketing company and has been active for the past 20 years. He's also a philanthropist, humanitarian and a great supporter of worthy causes.
Sharon Lechter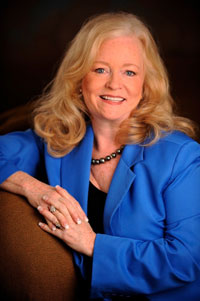 The most successful businesses do one of two things:
Solve a Problem, or Serve a Need.
What problem are you solving, or need are you serving?
Do you Sell, or do you Serve?
Selling is a transaction, a one time event.
Serving creates a relationship, and a lifetime customer.
When you serve your customers well, you will have a lifetime of sales.
Along with being a bestselling author, Sharon is a CPA, entrepreneur,international speaker, and proud Mother and Grandmother. She is also a national spokesperson for the AICPA for financial literacy and was a member of the first President's Advisory Council on Financial Literacy and founder of Pay Your Family First and YOUTHpreneur. Her latest books released in cooperation with the Napoleon Hill Foundation include, "Three Feet from Gold" and "Outwitting the Devil". Also released is her award winning money and life reality board game, "ThriveTime for Teens". She is also the co-author of the international best-selling book Rich Dad Poor Dad.
www.sharonlechter.com
Randolph Craft on Doing Business in Asia Pacific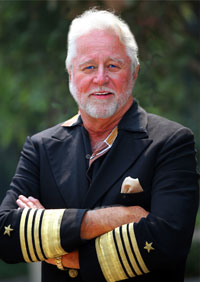 If you're considering doing international business, especially in Asia/China where most of my experience comes from in the last decade, these are the main things I think you need to keep in mind.
1. Have a good plan. Most people, unless they have done the BSE, really don't know what a plan is. It is important to know what you want and what you need to do to get it.
2. Have a product or service that adds value to the customers you are targeting. They are very keen to recognize the people from the west coming into their "space" just to make money. This is a much more sophisticated market than it was just ten short years ago.
3. Take responsibility for communication. Know "the probability of mis-communication." Language shapes behavior and perception The Asian languages are vastly different from the western languages. You need to know this and need to know how to handle it.
IF you can enter these markets with value added product/service, the numbers are staggering. You need to know that the first 3% of whatever you do will set the stage for what is to follow.
Randolph Craft is an entrepreneur, author, artist, educator, consultant, and water sportsman. He was called a "Rock Age Renascence Man" by the Honolulu Star-Bullitin in 1967.
Currently he is lecturing and consulting in Asia on the topics of Operational Planning and Globally Sustainable Socio-economics – "True Wealth" – based upon his relationship w/ Dr. R. Buckminster Fuller. He also continues his 35 year "career" as a sculptor and painter.
Go to: www.RandolphCraft.biz which is the "hub" for his various businesses and projects.
Dr. Ray Blanchard on Vision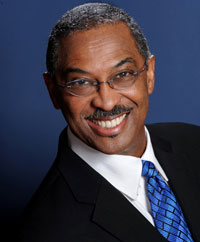 Purpose and vision most often transcend talent. Create partnerships with only the people who are truly aligned with your vision and your heartfelt commitment.
Always engage your passion and share WHY you are involved in your endeavor. Then work with the people who are touched, moved, and inspired by the same thing. They will give their time, energy, and resources (and their blood, sweat, and tears) to make the commitment happen.
All too often we team up with people because they have a certain skill. You can always teach people the skills, but it is not easy to teach the WHY or the PURPOSE. Hiring people who are not aligned with your WHY, even if they have the skills, can create a mess without heart.

Follow your heart's desire and add the appropriate skills to create outstanding results.
You can access Dr. Blanchard's programs and resources at www.rayblanchard.com and you can experience his concepts and develop more expertise in this approach at www.SpectrumLifeDesign.com
Collaboration ~ the Model that Works in the 21st Century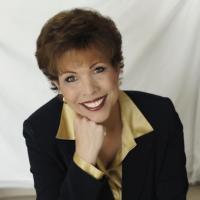 To best address our growing social, political, and economic problems, I believe humanity needs to incorporate the Collaboration Model in the 21st Century, rather than continue with the age-old Dominance Model, if we are to move away from poverty and war and toward prosperity and peace. The Collaboration Model has as its highest priority the caring for people. Its focus is the creation of mutually beneficial relationships.
Simply stated, the Dominance Model is about top-down control and the Collaboration Model is about creating healthy, sustainable relationships. The first is based on the need to dominate and control; the second is based on the ability to trust and collaborate. Since the Dominance Model is top-down, like nation over nation, religion over religion, man over woman, examples include any relationship or system where domination occurs. Since domination has been a consistent theme throughout history, those of us living in the 21st Century can easily look back and agree that this model is not conducive to peace. On the contrary, the Dominance Model causes, rather than discourages, conflict and war.
I believe at this critical time in history the world needs more people who are willing to create collaborative relationships based on mutual respect and mutual benefit. Additionally, more equalitarian relationships (relationships based on equal rights) are needed today in our families, in our businesses, and in our governments. Those who understand and practice these models will surge forward successfully, and those who do not, will not.
(To read entire article, email info@theWINonline.com)
Dr. Paula Fellingham, CEO of The Women's Information Network (www.theWINonline.com)
Alignment Instead of Force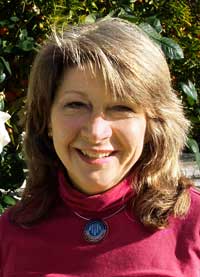 When things aren't going the way you would like, you have two choices (besides quitting). You can start "pushing harder", trying to force things to go your way, or you can stop and figure out how to change your alignment with reality. My experience has shown me that pushing harder almost always ends badly.
The world is always giving us exactly what we need and what we have created – mentally AND physically. If we have done everything to materialize something a certain way and it shows up differently, the best place to start looking for a "solution" is in the mind. In the moment of crisis or difficulty, it's very likely that your mind has started creating beliefs and positions that paint you as a victim and other people or circumstances as antagonists to your vision. The minute the mind starts going down that path it becomes a bigger problem to your success than any external circumstances could ever be – because it attracts more of what it believes.
The first step to getting things back on track is to change your viewpoint. Once your mind is helping you (not hurting you), you will have a more clear and neutral perspective for figuring out next steps. You will also have the power of the universe behind you (not against you) and in some cases, things will actually shift by themselves. In other cases, you will still have to do something, but you will have a clearer sense of what that is when you are "right with the world".
Stephanie Davis is the master distributor for eCosway, part of the multi-billion dollar Asian conglomerate, the Berjaya Group. She was also the International Marketing Director, and the President of the US Division. She has extensive experience in opening up global markets for brand new products. She has experience in branding and marketing. She has trained tens of thousands of people in Sales, Service, Leadership, and Personal Development.
stephaniedavis.com
Joint Ventures and Alliances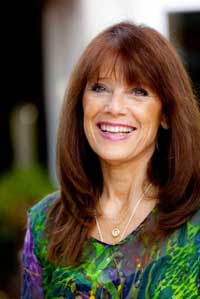 Joint ventures and alliances are arguably the most powerful leverage any entrepreneur can use to catapult their business to the top of the heap, especially when you are working internationally.
Think about it. What is the most outrageous goal or desire you have for your business? Now isn't there someone in the world who, if they were willing to support you, would make that goal a reality almost immediately? What wouldn't you be able to accomplish with the right alliance partner or partners?
Creating win-win joint ventures for a single project is a great skill. Creating an alliance which can last a lifetime and which benefits everyone connected with it is an art form. We call this art form, "Enlightened Alliances" which means, "When two people come together to give maximum, both receive maximum."
Want to find your perfect "Enlightened Alliance" partner? Next time you're at a seminar, conference, a party, any kind of business gathering, start the conversation out by asking these 3 key questions:
1. What is your current MOST important project?
2. What is your vision for that project?
3. What are you already doing to make that happen?
By asking these 3 key questions, we can assure you that you'll be astounded by how quickly you'll find your perfect "Enlightened Alliance" partner(s). If you find after asking the 3 key questions that you can't fulfill the other persons "critical need" that you're connecting with, but you know someone who can, be sure and make the introduction for them.
Janet Attwood is the co-author of the New York Times Bestseller, "The Passion Test-The Effortless Path To Discovering Your Life Purpose", and co-author of "From Sad to Glad: 7 Steps to Facing Change with Love and Power" and "Breakthrough: Inspirational Strategies for an Audaciously Authentic Life".
Janet has taken hundreds of thousands of people through The Passion Test process all over the world. Janet is the creator of The Passion Test Process and founder of The Passion Test Certification Program, which has over 1500+ Certified Facilitators in over 48 countries. Janet is also the founder of The Passion Test for Business, The Passion Test for Kids & Teens, The Passion Test for Coaches, The Passion Test for Kids in Lockdown, and The Passion Test Reclaim Your Power Program for the homeless. www.thepassiontest.com