---
---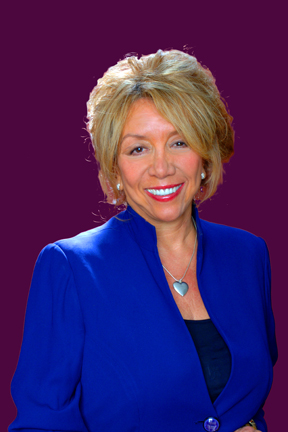 The world truly becomes your "oyster" when you have a global business. You don't have to be a giant. You just have to have a "little piece" of a market — which can grow into a large business — a conglomerate that can truly create riches for you. All businesses start small! All global Regions / countries have different economic cycles which they go through. so when you have expanded your markets globally, you will be covered no matter what happens. It does require that you get educated in global matters / markets — and this helps to keep you ahead of any potential competitors. Being a Global Entrepreneur keeps you being an "on-the-leading-edge innovator", which is key to keeping your niche.
Global entrepreneurship allows you to exercise and maintain your brain "plasticity" at its optimum. This helps to expand those neurological pathways that keeps your brain sharp and allows your eyes to be open and see new opportunities. A true entrepreneur is constantly looking for new ways of marketing, selling, managing/handling their teams, and creating new revenue streams. When you are dealing with people internationally, you automatically begin to learn new ways of doing business, expanding markets, and having the latest technologies. We began to "SMS" (texting) in the Asia Pacific region at least 7 years before it became popular in the States. Right now free communication Apps such as WeChat are used by nearly half a billion people in that region — it has now started to spread like wildfire in Mexico and other Latin countries — and most people in the States have no idea what WeChat is… So different markets have different contributions can make to each other. Start looking and be happily surprised on how you can stay ahead of the game by being a Global Entrepreneur!
Dame DC Cordova
CEO, Excellerated Business School® for Entrepreneurs / Money & You® Program
http://www.BSE2013.com
Value and Build Relationship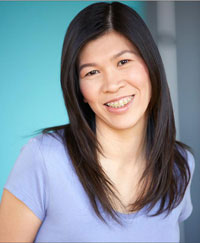 I realized one of the biggest contributors to my business growing globally is the people I know and got to know through my network. Through these individuals is how I learn more about a country and their ways of doing business than reading any written materials available. This is also where opportunities lie.
One simple tip I would like to share with you is take time to connect with people. I found out that by just taking the time to respond to an email or spend 15-30 mins on a call to get to know the individual and see how I can be of support to them, it has lead me to opportunities beyond my dreams and have brought me contacts that supported and grew my businesses both locally and globally. Value each contact and take time to build relationship, you never know where it might lead you to or WHO it might lead you to. Enjoy!

About Dr. Annie Lim
Dr. Annie Lim is a serial entrepreneur; a fun, brilliant and creative individual who lives to serve and touch the lives of others through coaching, training and transformational work.She runs several companies including Dr. Annie Lim International Inc. (http://www.drannielim.com), a training and coaching company, CEO of Ferret Card, Inc. (the largest mobile loyalty program company in Canada) and official promoter of Money & You program in Toronto (http://www.inspiredlifelearning.com). She is also the founder of the Women In Business World Summit event (http://www.wibws.com) debuting in March 2014. She has been featured on Bloomberg Television, various magazines, newspapers, TV stations and was recently awarded the International Women's Day Outstanding Service Award by Women's International Network, USA.
Annie is also the founder of L.I.F.E. (Learning Inspires Frees Empowers) Children Foundation to provide underprivileged children around the globe with better educational opportunities, and to support their growth as individuals and members of society.
Global Entrepreneur Tips from Gabriel Nossovitch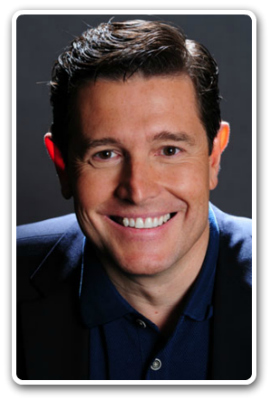 Successful Global Entrepreneurs must have strong intentionality, and yet show a deep willingness to listen with an open mind. As a Global Entrepreneur it is of utmost importance to "stay focused on your purpose" as you are bound to face unusual, unpredictable and challenging situations. It is equally as important to keep an open mind and to show flexibility. A global entrepreneur needs to be willing to adapt to different socioeconomic mores and political environments.
Being a global entrepreneur means that when someone tells you "in our country we are not used to that, and people will not accept that," you need to have the maturity to seriously consider the objections, but at the same time, stay connected with your intention to bring new possibilities into the culture. You remain clear that you purpose is to offer new opportunities regardless of whether or not they challenge the prevailing ways or traditional MOs.
I have learned that there is a beautiful balance that the Global Entrepreneur often must master. And that is the balance between: "the honoring of traditions and embracing the culture" and "the bringing of new, bold and fresh ideas." They need to be flexible yet have the will to assert their creativity through innovations that forward the common good.
About Gabriel Nossovitch
Gabriel Nossovitch is a successful Global Entrepreneur. He is the founder of several companies throughout Latin America and the United States: ArgentinaWorks SA, in Buenos Aires, ChileWorks SA, in Santiago, and Worldworks Mexico, in Mexico City. He is the co-founder of WorldWorks Inc. in the United States and the originator of The Nossovitch Group method, a successful training program for Executives operating in a global environment. These organizations offer leadership training and transformational education. They also sponsor large scale community service projects aimed at raising awareness in underprivileged populations in the Americas.
We may find out more about Mr. Nossovitch by visiting www.thenossovitchgroup.com and by downloading his world renown "Story-bored" Audio Program, a two hour transformational course, from his personal site www.gabrielnossovitch.com
Read More...