The Global Entrepreneurs / Influencers Webinar Series
Planning for Major Impact in Global Markets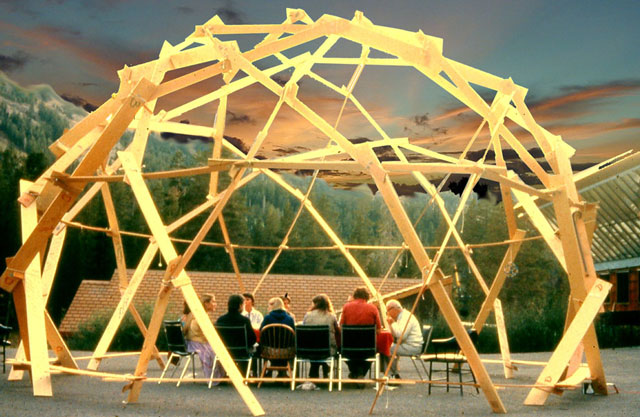 With Randolph Craft

---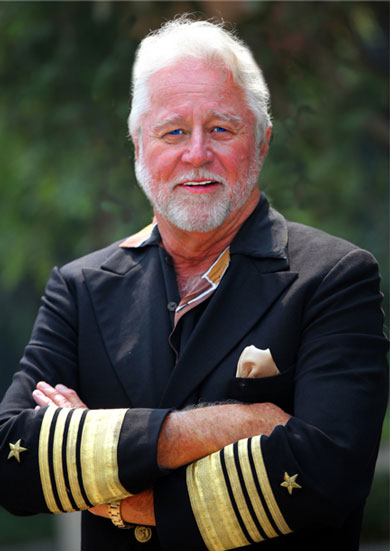 Meet Randolph Craft,
Randolph was named a "Rock Age Renaissance Man" decades ago.
He has been our Instructor at every one of the 65+ Chinese Excellerated Business School® for Entrepreneurs – and he's brought in to teach the powerful principles of Planning as originally taught in our business school in the early '80's by its creator of the system: Jim Halcomb.
It was the simple tool of planning - that took man to the moon ahead of schedule - that he will tell you about in this presentation.
He also teaches the "foundation" of the business school — "True Wealth" — based upon his extensive work with Dr. R. Buckminster Fuller.
Many think that they know Planning – of course, in certain industries, it's a must. In our 34 years experience of training entrepreneurs, to create, build and thrive in a successful business, doing it without proper planning is like driving a beautiful yacht without proper navigational tools – you might get there — but not as easily, powerfully, and profitably as you can if you learn the most powerful tool in business: proper planning.
Randolph is entertaining – a rogue in many ways – and has the biggest heart in supporting entrepreneurs to reach their dreams.
In his business career, he has consulted for major "Fortune 50" companies, military, and governments. He has worked with global notables including Nobel Laureate, Buckminster Fuller, Dr. Edwards Deming, Tom Peters, and Antony Robbins, to name a few.
He has been consulting and teaching internationally to tens of thousands for over 3 decades concentrating on Asia and China for the last decade.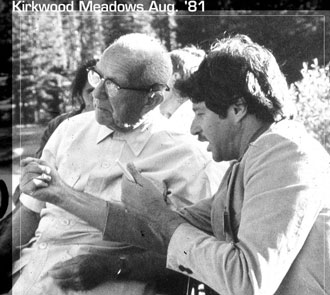 Randolph is a business person, educator, scholar, software developer, author, visionary, public speaker, artist/aesthetian, designer, musician, song writer, sailor, surfer…
Join us at this entertaining and very educational Webinar! Randolph continues to get one of the highest marks from our participants at both English and Chinese biz schools.
As part of our 34 year history and curriculum at the Excellerated Business School® for Entrepreneurs we will continue to bring you top-of-the-line masters that are experts in their field and have created extraordinary results.
You haven't heard of some of the experts that we bring you because they are out in the field doing business — they are not professional speakers or in the field of training — nothing wrong with that – and our business model is to bring you those working on the "trenches" so to speak!
Plus, our commitment is to broaden your global horizons…
Achieving Financial Success and Abundance in Global Markets
We would like to see YOU participate along with this important group of entrepreneurs. In fact, it's our hope that—through this event—you will dramatically increase your leverage, realize the unlimited global potential in your business and expand the markets for your products and services!
Join us for this FREE Webinar With Randolph Craft
and discover how Planning for Major Impact can work for you.
---
To get access to this free webinar,
please enter your
name and e-mail:
Announcing: The Excellerated Business School® for Entrepreneurs...
to be held in 2015 – Cancun, Mexico / Kuala Lumpur, Malaysia & other exotic destinations
Excellerated Business Schools® offers members the opportunity to share ideas, contacts and most importantly, referrals.
For the last 28 years, we have been developing our Asia Pacific network – and my Chinese partners have promoted and conducted thousands of business training events in mainland China, on the principles of enlightened entrepreneurship and the systems of business success. We've graduated tens of thousands of students. And many of these graduates have gone on to become some of the Region's (and China's) leading entrepreneurial figures and greatest business visionaries. This network can be YOURS.
It's a cross-cultural exchange—an event that would train Chinese, Western and other English-speaking entrepreneurs in the same powerful business-building systems and strategies, then give them opportunities to network with each other as potential contacts—I knew immediately that I wanted you to attend as one of a handful of key participants in this one-of-its-kind event.
For more information on the Excellerated Business School® for Entrepreneurs,
visit: http://www.BSE2014.com
MALAYSIA:
Globe Success Learning Sdn Bhd
jacylyn@globesl.com
Mobile: +6016-227 0365 (Jacylyn Wee) / +6012-267 0365 (Terence Tan)
Office Phone: +603-7980 6922
USA:
Excellerated Business Schools®
admin@excellerated.com
Office Phone: + 1-619-224-8880