The Only Experiential Learning Program For Global Entrepreneurs…
Join Our Powerful Network of Global Entrepreneurs Working in Sync.
---
Achieving Financial Success and Abundance in Global Markets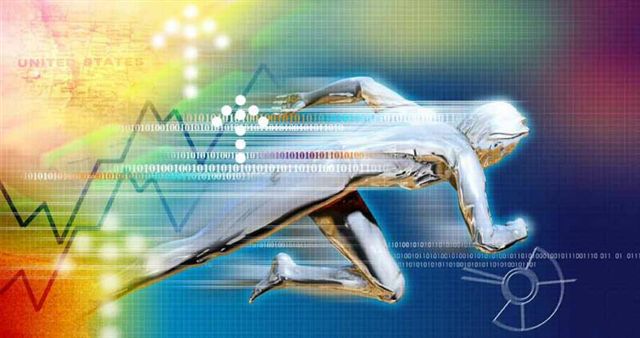 Dame DC Cordova's Candid Interview With Her Business Magazine's Hall of Fame Multi-Millionaire Melissa Clark-Reynolds.
Soul-Stirring Interview Reveals a Teen Single Mother's Struggle to Overcome the Challenges of Being Massively in Debt to Building a Multi-Million Dollar Company…and the Program Which Made this Possible.
Have You Ever Done One Thing That Changed Your Life Forever?
---
---
Excellerated Business Schools®/Money & You® has the curriculum, a worldwide network of successful entrepreneurs – many Social Entrepreneurs – have taken the program and gone on to create tremendous results in their spheres of influence. If you wish to see the Notable Grad List, click here.
Founded in 1978, the Excellerated Business Schools® exploded into an international organization with customers, partners and graduates from over 85 countries. Excellerated programs have been presented in North America (USA and Canada), Singapore, Malaysia, Taiwan, China, Hong Kong, Australia, New Zealand, United Kingdom, Spain, France, Germany and Indonesia.
Based on over 40 years of extensive research into the strategies and winning formulas of the world's best entrepreneurs, the fastest growing companies, and investors in entrepreneurial companies, we have identified why some people are more successful than others financially, mentally, emotionally, and physically. We deliver this information – as a system – with the promise of lasting, life-long change. Thousands of people have attended programs or purchased products developed by the Excellerated Business Schools and their past and present Instructors. The list includes world-known entrepreneurs, authors, and authorities in their field of endeavor.
You are in good company…
The Excellerated Business School® for Entrepreneurs
---
---
People such as Robert & Kim Kiyosaki of Rich Dad/Poor Dad Series; T. Harv Eker, best-selling author; Morry Fraid of Spotlight Stores, one of Australia's leading billionaires; Dominique Lyone, Mega-Entrepreneur… plus many others are graduates of the Excellerated Business School® For Entrepreneurs (BSE)…
If you are considering why you should make the effort, spend the time, and leave your business just when you are on a roll (something that starts with Money & You®!) listen and learn what graduates from around the world have to say.
Please take the time to check out these non-profit organizations and the work that they do:
---
---
Excellerated Business Schools® recognizes the need to support wonderful non-profit projects created by Money & You® Graduates and Friends in alignment with our Mission.
www.FourYearsGo.com: The next four years will determine the quality of life on this planet for the next thousand years. Four years is enough time to make a difference. Four years is close enough to feel the urgency. So we will motivate EVERYONE. For four years. Let's make everyone aware of what could be lost in the next four years. And what can be accomplished.
www.wrsc.org: The World Resources Simulation Center (WRSC) will be a non-profit visualization facility where you can literally "see" the critical trends of global and regional issues, the relationships between issues, and the consequences of different strategies.
www.GENI.org: The GENI Initiative focuses on linking renewable energy resources around the world using international electricity transmission.Three decades ago, visionary engineer Dr. R. Buckminster Fuller developed the World Game simulation, posing the question: How do we make the world work for 100% of humanity in the shortest possible time through spontaneous cooperation without ecological damage or disadvantage to anyone?
www.pachamama.org: The Pachamama Alliance is a U.S. based not-for-profit organization that was born out of a relationship developed between a group of people from the modern world and the leaders of remote indigenous groups in the Amazon region of Ecuador. This relationship was actually initiated by the indigenous elders and shamans themselves who, out of their deep concern for the growing threat to their ancient way of life, and their recognition that the roots of this threat lay far beyond their rainforest home, actively sought the partnership of committed individuals living in the modern world.
www.IPTforCancer.com: Insulin Potentiation Targeted Low Dose™ (IPTLD™) Therapy is a time-proven and powerful approach to treating cancer since 1946. In short, IPTLD™ is simply an alternative way of giving traditional chemotherapy drugs. But IPTLD™ is very different from regular chemotherapy. It selectively targets the chemotherapy drugs directly to the cancer cells, while it bypasses healthy cells. Because of this, IPTLD™ is safe, and has little to no side effects.
www.lightwousefoundation.org.au: The Lighthouse Program is designed to support the young people within all dimensions of their lives. This can include health, education, self-identity, relationships, social skills, emotional development and self-care.
www.reach.org.au: Reach was established in 1994 by Jim Stynes OAM (AFL Brownlow Medalist, youth motivator, and Victorian of the Year 2003) and Paul Currie (drama coach and film director). Jim and Paul recognized a huge unmet need in inspiring young people to truly get the most out of life. Reach now works with over 58,000 young Australians every year.
Profitable Projects:
www.hubhub.org: Humanity Unites Brilliance is a social enterprise that connects people and organizations within a global community, and supports our members to reach their highest potential, allowing us to create positive impact in our own lives, and for our world.
Worldwide Schedule for our Excellerated Programs
---
---
Money & You in Southern California
March 19-22, 2020
www.MoneyandYou.com/myregistration
________________
Money & You
Kuala Lumpur, Malaysia
October 10 – 13
http://www.moneyandyou.com.my
________________
Creating Wealth – Money & You – Part II – Gold Coast, Australia
October 25 – 27
creatingwealthandyou.com
________________
Money & You
Tokyo, Japan
LIVE TRANSLATION
November 7 – 10
www.MoneyandYou.Club
_____________
Money & You
Sunshine Coast, Australia
November 14 – 17
MoneyandYouAustralia.com.au
_____________
Money & You's — Chinese
Taiwan
October 11 – 13
Shanghai, China
October 18 – 20
Kuala Lumpur, Malaysia (Youth Money & You)
Nov 29 – Dec 1
Kuala Lumpur, Malaysia
Dec 6 – 8
___________________________
English Global Excellerated Business School or Entrepreneurs
Vietnam
July 18 – 25, 2020
Click Here For details
_________________
Chinese Excellerated Business Schools for Entrepreneurs: 
_________________
8-Day Instructors' Training Program
March 2020
Gold Coast, Australia
For inquiries:  Craig Doyle: Craig@MoneyandYouAustralia.com.au 
Keep an eye on our Global Expansion to Cambodia / Thailand / India in 2020!
_________________
_________________

Money & You®
Money & You
has impacted over 145,000 people in the past 40 years, from over 85 countries.
Visit Now
Money-Making Systems
Get more done in less time, enjoy greater peace of mind, have more time, and make more money!

More
Excellerated Worldwide
We have offices in North America and throughout Asia... and we answer the phone.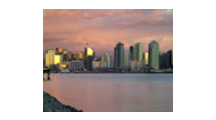 Contact
© Copyright Excellerated Business School® for Global Entrepreneurs - Designed by Pexeto